City of Mobile receives grant to expand recycling education, access
Jun 28th, 2022
Posted in: Press Release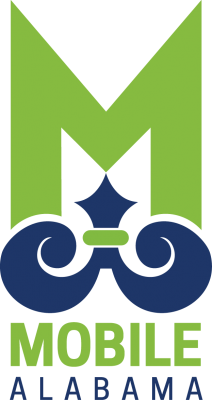 - June 28, 2022 -
For Immediate Release:
City of Mobile receives grant to expand recycling education, access
Mobile, Ala. — The City of Mobile has received a $340,000 grant from the Alabama Department of Environmental Management that will establish a third recycling drop-off center, promote public education, and examine the feasibility of additional recycling services across Mobile County in the future.

In 2021, Mayor Sandy Stimpson's administration worked with the University of South Alabama to survey Mobilians about their recycling habits. Using that data, the City applied for a grant through ADEM to help expand recycling education and services for residents within the City limits.

Earlier this month, the City's application was approved, and those grant funds will help establish a third recycling drop-off center in addition to the existing locations at 4851 Museum Drive and 308 Pinehill Drive. The grant will also help the City of Mobile conduct a feasibility study on what additional recycling services Mobilians would like to see in the City and whether those could be viable for our community.

With support from ADEM, the City will also be able to expand its efforts to educate citizens about the benefits of recycling and inform them about the services currently available through the City of Mobile, the Mobile County Commission and other private recycling services in the area.

"We already have a strong recycling community in Mobile, and we are thrilled to have received this additional funding from ADEM to provide even better services for Mobilians," Mayor Sandy Stimpson said. "The research we did last year showed two of the main reasons people in our community don't recycle are the lack of convenient locations and information about where they can recycle. My hope is this grant will allow us to address both of those issues and do so quickly."

In the coming months, the City of Mobile will be working to evaluate a suitable location for a third recycling drop-off center. Zip code data collected from residents using our existing centers will help determine a convenient location for a third drop-off center that would benefit the most significant number of residents. Like those facilities, the third location would provide a single stream recycling option for City residents, with the materials being delivered to a third-party processor.

The cities of Chickasaw, Bayou La Batre, Creola, Dauphin Island, Saraland, Satsuma, and Semmes have also agreed to support the feasibility study this grant will be funding. In addition to Mobile, that study will help municipalities across Mobile County better understand their community's willingness to do more and what businesses might be able to invest in growing our overall recycling capacity. We can better determine costs and economies of scale by working together as a region.