City of Mobile releases 5-Year CIP Plan, Active Projects Dashboard
Feb 8th, 2022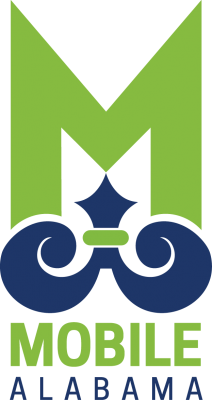 - February 7, 2022 -
For Immediate Release:
City of Mobile releases 5-Year CIP Plan, Active Projects Dashboard
Mobile, Ala. — Mayor Sandy Stimpson's office has released the City of Mobile's first comprehensive Five-Year Capital Improvement (CIP) Plan as well as a brand-new online dashboard that will let citizens easily track active City projects across the community.
While the City has always planned projects in advance, the latest Five-Year Capital Improvement Plan outlines in detail more than $200 million dollars in planned projects scheduled to take place between 2022 and 2026. It includes efforts that will be funded with the penny sales tax enacted by the Mobile City Council in 2015, but also others funded with additional federal, state and local sources.

The plan goes into significant detail about the process used to select, prioritize and fund transportation projects, improvements to parks and greenways, environmental projects and upgrades to City facilities.
This dynamic document will be updated annually, and staff members are already working on a plan for 2023-2027 with the Mobile City Council and partners like MAWSS and Alabama Power among others.

"The amount of detail and work that went into putting this Five-Year CIP plan together is truly remarkable. It provides insightful information into how projects are selected, funded and implemented over time," Mayor Stimpson said. "I'd like to thank the staff who helped put this together and the City Council for their continued support of the CIP program and collaboration in developing this document."
In addition to the Five-Year CIP Plan, the City of Mobile is also launching a first-of-its-kind "Active Projects Dashboard" so citizens can track the details, location, status, and cost of active projects the City of Mobile is undertaking. The dashboard can also sort projects by status, type, council district and funding year — putting meaningful data about City operations in the hands of Mobilians.
"If you're not regularly driving every road, visiting every park, or touring every City facility, it can be difficult to see the full scope of what our employees, contractors and subcontractors are doing day in and day out. This map clearly shows that work is occurring across every community in Mobile," Mayor Stimpson said. "More than anything, the goal of our Active Projects Dashboard and the Five-Year CIP Plan is to provide greater transparency into how we are utilizing the public dollars entrusted to us."
You can find the City of Mobile's 2022-2026 Five-Year Capital Improvement Plan and the Active Projects Dashboard at mapformobile.org/cip/. The same Map for Mobile website has additional valuable information about the City of Mobile's long range planning efforts and goals.