Public Meeting on Dauphin Street Improvements Sept. 29
Sep 27th, 2022
Posted in: Press Release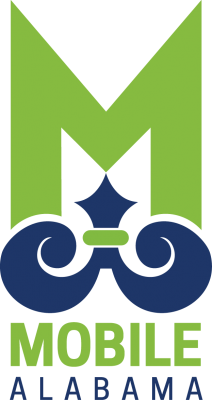 - September 27, 2022 -
For Immediate Release:
Public meeting on Dauphin Street Improvements Sept. 29
Mobile, Ala. — The City of Mobile will host a public information meeting on Thursday, Sept. 29, regarding a significant upcoming project that aims to improve mobility on Dauphin Street near I-65.
The section of Dauphin Street between Sage Avenue and Springhill Medical Center receives a high volume of traffic, but the current flow of traffic is not efficient due to a variety of roadway and intersection design factors. To address this, the City will be reconfiguring turn lanes and median openings on Dauphin Street and making street improvements like extending turn lanes, adding directional medians, installing new traffic signals, and improving the coordination between traffic signals.
The project will likely cost more than $20 million and will be paid for using a mix of federal and local funds as well as funding from the Mobile Metropolitan Planning Organization. The project is currently in the planning phase, and the City's goal is to identify a preferred access management plan by the end of 2022. Detailed design and construction phases will follow, with construction beginning as early as 2023.

There will be a public information meeting for Mobilians about this upcoming project at Spring Hill College's Byrne Memorial Hall (4118 Portier Lane) from 5 to 7 p.m. on Thursday, Sept. 29. It will be an information only meeting, and no formal presentations will be made. Property owners will have a chance to provide input to assist in further developing the plan for the project. Informational handouts will be available, and City staff and consultants will be in attendance to answer questions from the public.

If you cannot attend the meeting on Thursday, we are also taking public comments by mail at City of Mobile 205 Government Street Mobile, AL, 36608, Attn: Engineering Department. Comments by mail should be submitted by Friday, Oct. 28, and should reference project number STPMB-7533(6001).

If you'd like to receive updates on this project, text MOBILEDAUPHINSTPROJECT to 91986. You can also follow the City of Mobile on Facebook for updates on this and other City projects and initiatives.