Request for Qualifications (RFQ) to Develop and Sell Single Family Affordable Housing Units
Jul 5th, 2022
Posted in: Public NoticeNeighborhood Development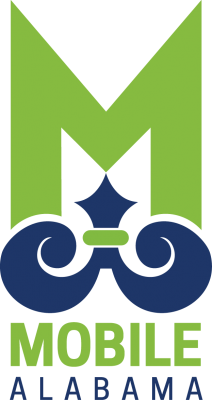 Request for Qualifications (RFQ) to Develop and Sell Single Family Affordable Housing Units

Section 1 – Introduction
The City of Mobile, Alabama's Neighborhood Development Department is seeking multiple partners to acquire, develop, market, and sell 40-100 affordable housing homeownership units within the City of Mobile. The City currently has access to some individual lots that could be utilized, but the developers are not restricted to those lots and would be permitted to acquire property through other avenues, including those which are proposed to be financed by the City with funding described below. The focus areas for this RFQ include, but are not limited to, Crichton, Toulminville, Shelton Beach Road Ext., Mobile Terrace, Hillsdale Heights, Arlington, Oakdale, Baltimore, Maysville, the Campground, the Bottom, Navco, Owens, Texas Hills, Maryvale, and Africatown. Availability of land and potential for site control will determine actual project site locations.
As described further in Section 3 of this RFQ the City will be evaluating the following:
Resumes of Development Team that include Homebuilder and Realtor
Copy of Homebuilder's License
Copy of Realtor License
Pictures of Similar Work Performed
Description of Work Performed with Location, Square Footage, and Final Sales Price
Copy of Articles of Incorporation
Identification of Team Member Responsible for Negotiating and Signing Documents
The City intends to utilize American Rescue Plan (ARP) funding provided by the U.S. Treasury Department to finance the project(s). The U.S. Treasury Final Rule for ARP allows the City to utilize HUD HOME Investment Partnership (HOME) regulations as safe harbor for housing development. Due to this, the City will be utilizing HOME rules for these projects. HOME rules require that the City certify each developer for site control and capacity (both financial and project experience) prior to entering into a contract. Contracts with developers will be subject to a new satisfactory environmental review unless one that is less than 5 years old exists and is compatible with the proposed project parameters.
The City is requesting any firm or individual that has the experience and capacity to manage the development of 4 or more single family houses from acquisition to disposition to reply to this RFQ with the required response documents. The City intends to provide construction financing for actual costs on a reimbursement basis to selected qualified developers for costs associated with developments of this type as outlined in a contract based on awards from this RFQ. Construction financing is expected to be in the form of a deferred payment loan that is due at closing with a qualified buyer. Additionally, the City intends to pay a builder/developer fee at closing as the compensation for providing affordable housing.
Nothing in this RFQ shall be construed to create any legal obligation on the part of the City or any respondents. The City reserves the right, in its sole discretion, to amend, suspend, terminate, or reissue the RFQ in whole or in part, at any stage. In no event shall the City be liable to respondents for any cost or damages incurred in connection with the RFQ process, including but not limited to, any and all costs of preparing a response to this RFQ or any other costs incurred in reliance on this RFQ. No respondent shall be entitled to repayment from the City for any costs, expenses, or fees related to this RFQ. All supporting documentation submitted in response to this RFQ will become the sole property of the City. Respondents may also withdraw their interest in the RFQ, in writing, at any point in time as more information becomes known.
Although site specific project proposals will be reviewed at a later date from those developers and builders interested in participating based on responses to this RFQ, the typical project is likely to be 1,000-1,500 square feet with a poured concrete driveway, appropriate landscaping, architectural shingle roofing, and designed to meet the neighborhood characteristics on the exterior. Further, the City will strongly prefer development teams that can meet the FORTIFIED building standard.
Section 2 – Submission Deadline
All statements of qualifications must be received by July 21, 2022 by 4:00 pm at the address below. Please submit your statement of qualifications with all requested attachments. Packages must be submitted in a sealed envelope and shall be labeled, "Qualifications for Single Family Development of Affordable Housing"
Beverly Reed, Assistant Director
City of Mobile, Neighborhood Development Department
205 Government Street
5th Floor South Tower, Suite 515
Mobile, AL 36602

Section 3 – Submission Requirements
All responses shall include the following information at a minimum:
Name, address, phone number, and email of the firm or individual. Key staff should also be identified, including the name and title of the individual authorized to negotiate contract terms and make binding commitments on behalf of the organization.
Description of experience developing and managing single family housing. Respondents should also include any descriptions of experience of acquisition, marketing, and selling affordable housing, including sources utilized. Compliance staff should be identified who will be responsible for reporting to the City and coordinating any monitoring site visits during the development. Proposed Realtors should also be included as part of the development team description. At least one member of the proposing team must have a State of Alabama Homebuilder's License in active, good standing and this member must be the person designated as responsible for the project's construction should a proposal be selected. A copy of the Homebuilder's License is required to be submitted with the response.
Organizational Documents and Financial Soundness
Provide a copy of the organization's Articles of Incorporation and Bylaws, as applicable. Financial Information will be required at a later date for project review purposes, should the response be selected for further review by the City. Identify key financial personnel who will be responsible for assembling and submitting any financial reports to the City.
After statements of qualifications have been reviewed, discussions with prospective developers may or may not be required to clarify any portions of the response.
Responses must be submitted in accordance with the instructions in Section 2 of this RFQ. Incomplete responses and responses received after the deadline may not be considered. Responses received from this RFQ may be used for other City projects where developers are exempt from procurement prior to entering into contracts for service.