Firefighter of the Month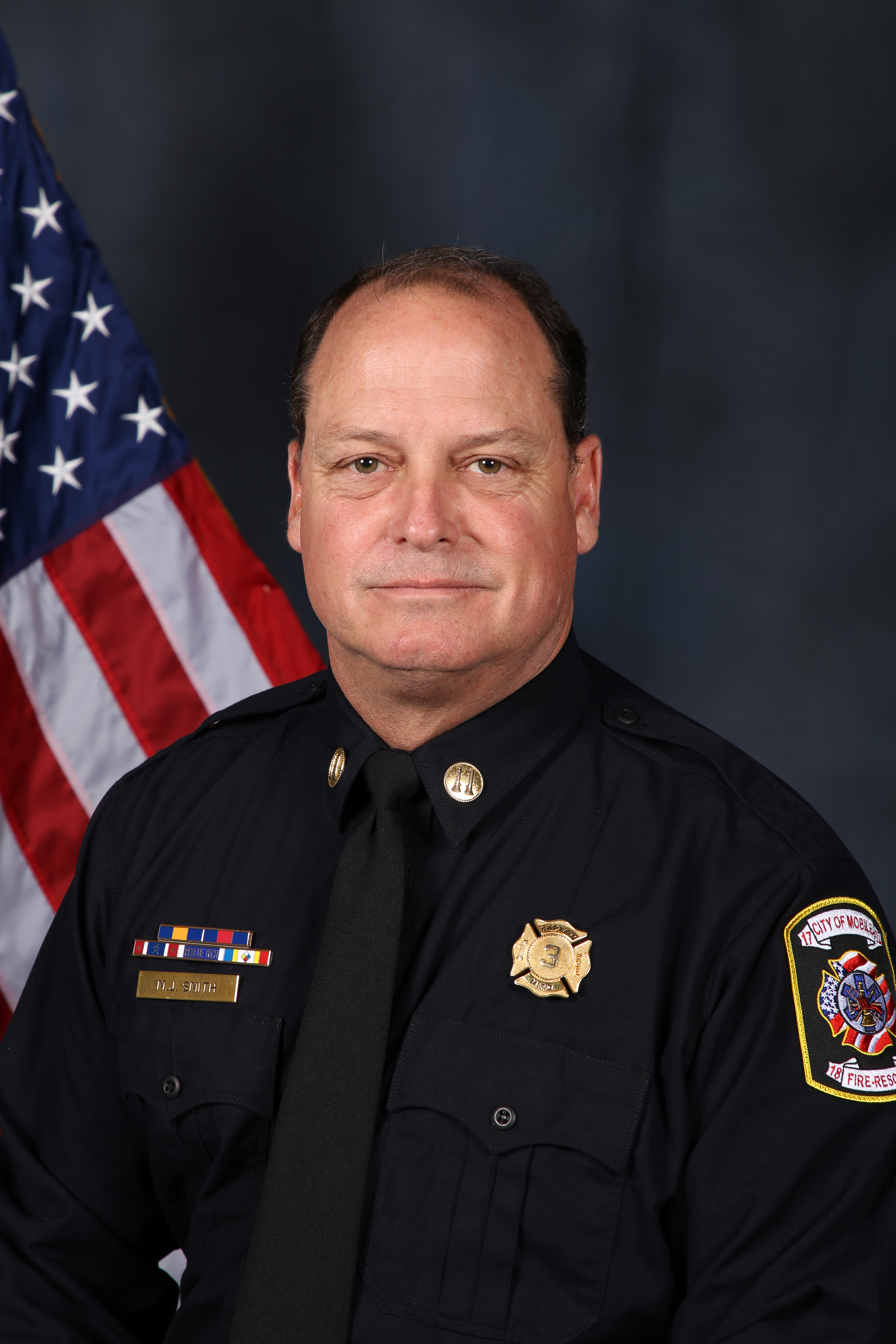 The Mobile Fire-Rescue Department (MFRD) proudly announces Fire Service Captain Michael J. Smith as the September 2021 Firefighter of the Month. Captain Smith began his career with MFRD in June of 1990 as a Firefighter, promoting to Driver in February of 1994 and to Captain in March of 2007.
Following in his father's footsteps, Captain Smith is currently assigned to Engine 3 at Central Fire Station, located in downtown Mobile. As a second-generation firefighter for the City of Mobile, Captain Smith possesses an extraordinary amount of passion for the Mobile Fire-Rescue Department and the fire service, in general. Captain Smith is certified as a Hazardous Materials and Rescue Technician.
His commitment to excellence and willingness to mentor firefighters has earned him the respect of his peers. His positive influence has a direct impact on the success of the MFRD. He is a vocal leader who demands his crew meet the high standards of the profession.
Captain Smith exemplifies what we all strive to achieve as professional firefighters and Company Officers. Words and awards cannot adequately represent the appreciation of the City of Mobile or the Mobile Fire-Rescue Department.