Firefighter of the Month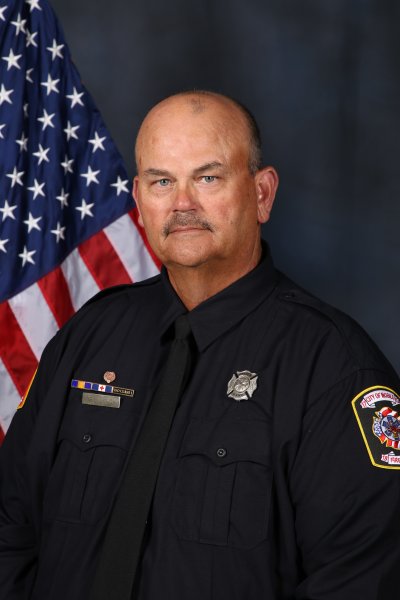 The Mobile Fire-Rescue Department (MFRD) announces Fire Service Driver Richard L. Long as the July 2021 Firefighter of the Month. Driver Long began his career with MFRD in October of 1996 as a Firefighter and promoted to Driver in August of 2007.
On Thursday, May 27, 2021, while off duty, Driver Richard Long was shopping at Walmart on I-65 Service Road. While walking past the automotive aisle, he noticed that one of the shelves were on fire. Driver Long immediately went in search of a fire extinguisher. He was able to locate a fire extinguisher and extinguish the fire before it spread any further, potentially jeopardizing the health and safety of countless citizens that were present.
The fire was the first of several allegedly set by Walmart arsonists profiled on all the local news channels. The following day, another fire was started at the Tillman's Corner Walmart, in which the fire spread across multiple aisles, causing the store to shut down for weeks.
Driver Long's swift action exemplifies the characteristic traits that we strive to achieve as professional firefighters. His actions had a direct, positive impact on both the safety of the public and minimization of damages. These selfless actions were performed off-duty, further proving Driver Richard Long is a servant who is committed to the safety of our community. Words and awards cannot adequately represent the appreciation of the City of Mobile or the Mobile Fire-Rescue Department.