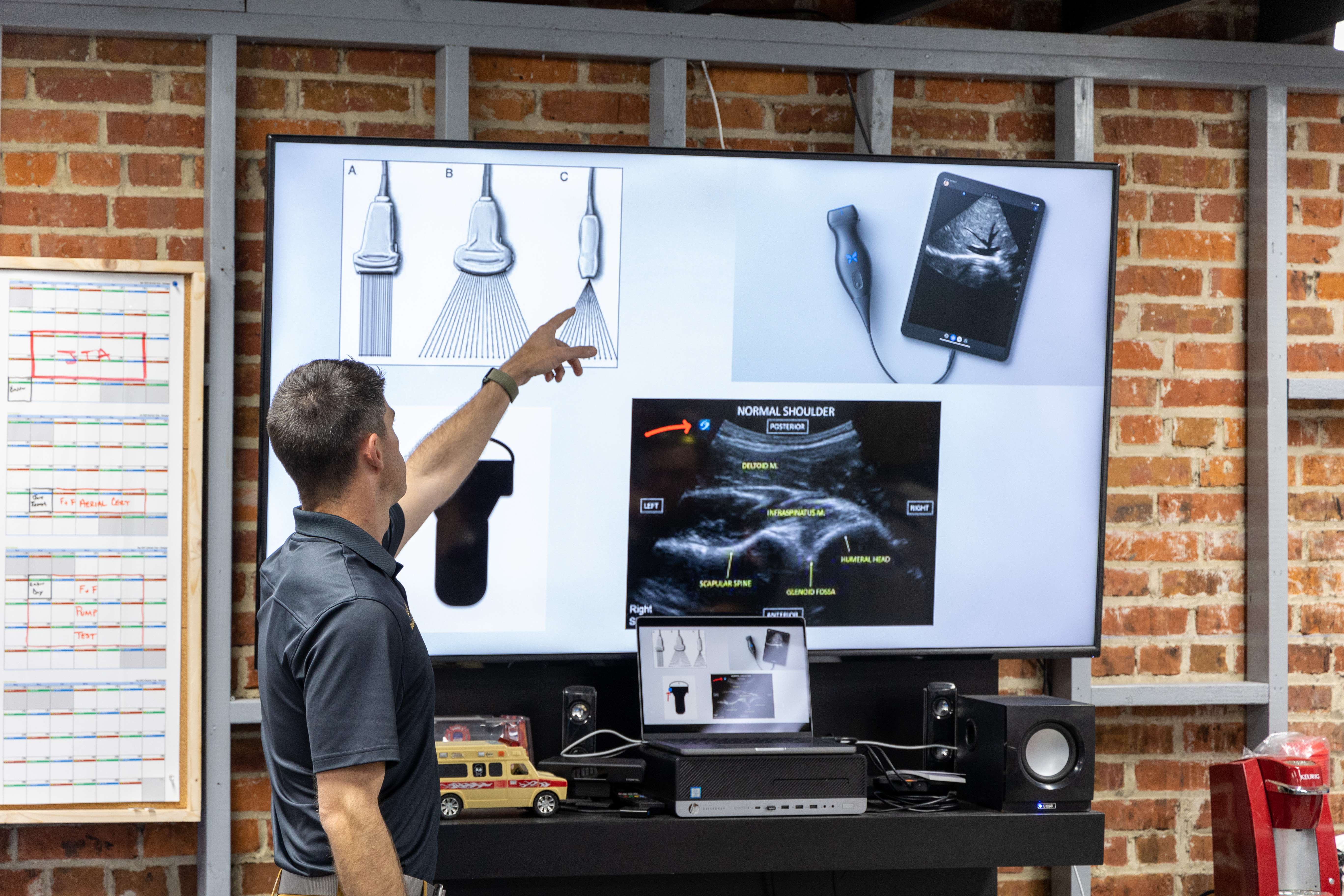 As the only prehospital care provider in the state with the new Butterfly iQ+ Ultrasound, MFRD is pioneering new practices in emergency medical response.
Paramedics now have new tools to help provide higher quality, patient care in prehospital, emergency settings.
Led by MFRD Medical Director Dr. Jason Eversull, personnel underwent specialized training, concentrating on cardiac analysis and focused trauma assessments of the chest and abdominal cavities.
Dr. Eversull proclaimed, "This is the first time to be able to see inside the body in a prehospital setting, to actually see pathology … This is a huge leap in terms of what we can do outside of hospitals. This may be one of the most innovative changes that we see. I think that this [technology] will be the standard of care in EMS for a lot of years."