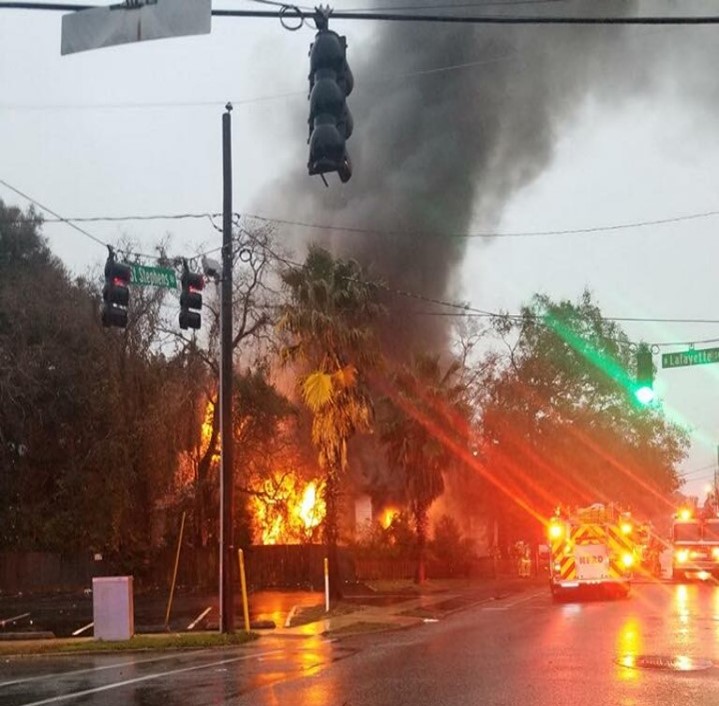 MOBILE, Ala. – At approximately 06:57 hours, Mobile Fire-Rescue Department companies were dispatched to the area of St. Stephens Road and North Lafayette Street for reports of a residence on fire in the area. In less than 3 minutes, crews arrived in the 1400 block of St. Stephens Road to discover heavy flames growing from the front portion of a single-story, wood-framed structure.
Fire suppression teams immediately began their initial fire attack, while search crews swept the home for potentially trapped occupants. The home was reported vacant, and no occupants were found.
In less than 20-minutes, fire personnel were able to successfully extinguish all signs of fire from the home. Immediately following, smoke and gas were ventilated from the building.
No injuries were reported from the incident. Fire Investigators have launched an investigation to determine how the incident occurred.
Additional updates regarding the incident will be provided as the investigation proceeds.