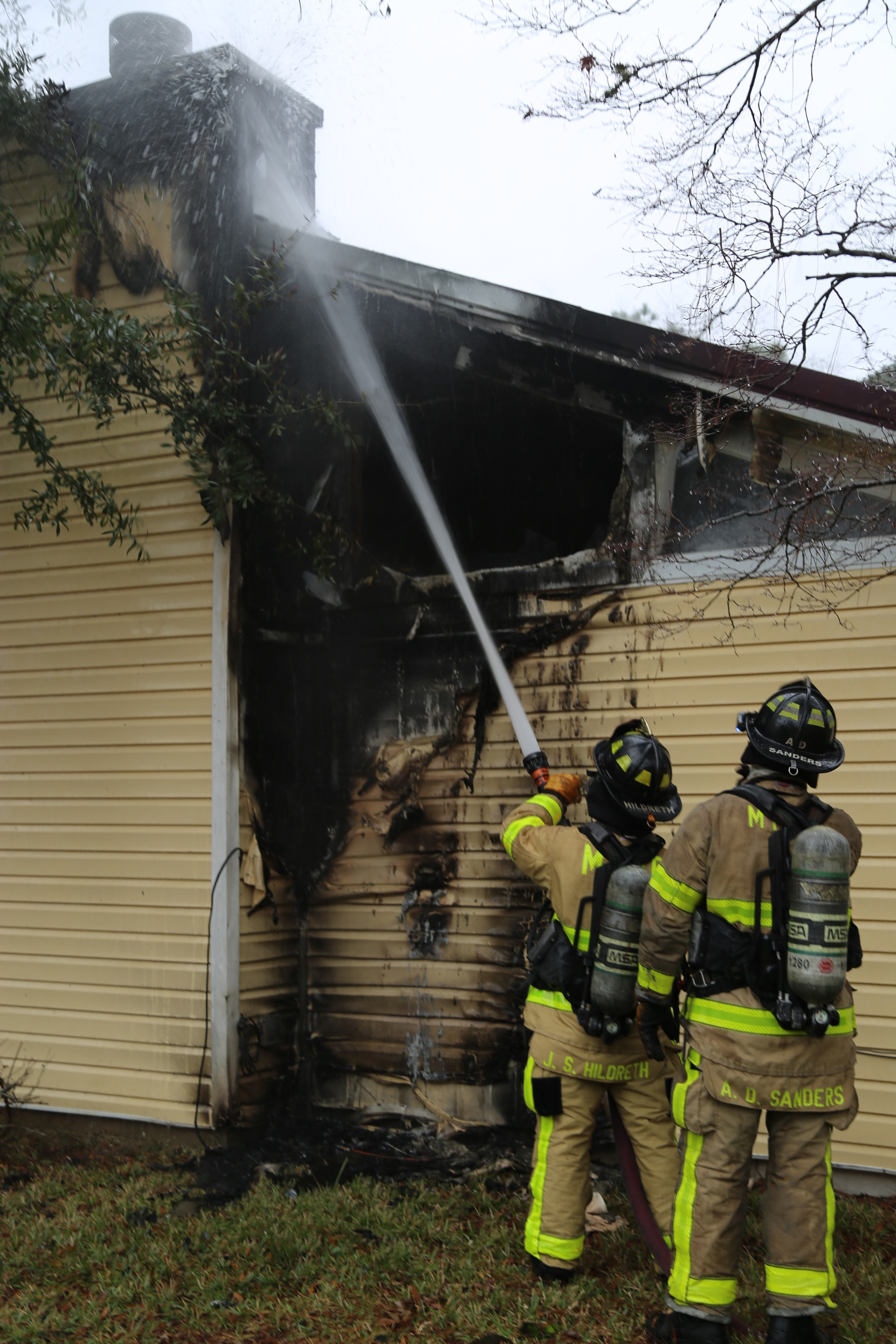 MOBILE, Ala. – At approximately 14:19 hours, Mobile Fire-Rescue Department crews were dispatched to the 6500 block of Stonemill Run for reports of a residence on fire in the area. Neighbors reports smoke and flames visible from the home. Upon arrival on scene, fire personnel confirmed heavy smoke in the area and flames visible from a single story structure.
Flames were beginning to breach the side wall of the home, and smoke was noted flowing from a brick chimney. Fire suppression teams made entry into the home through the front door and quickly located fire in the area of a fireplace.
Search teams discovered no occupants in the structure. Neighbors confirmed that the home was recently vacant.
The full fire was swiftly and successfully extinguished. No injuries were sustained during the incident. The initial cause of the fire is undetermined, but the incident remains under investigation.