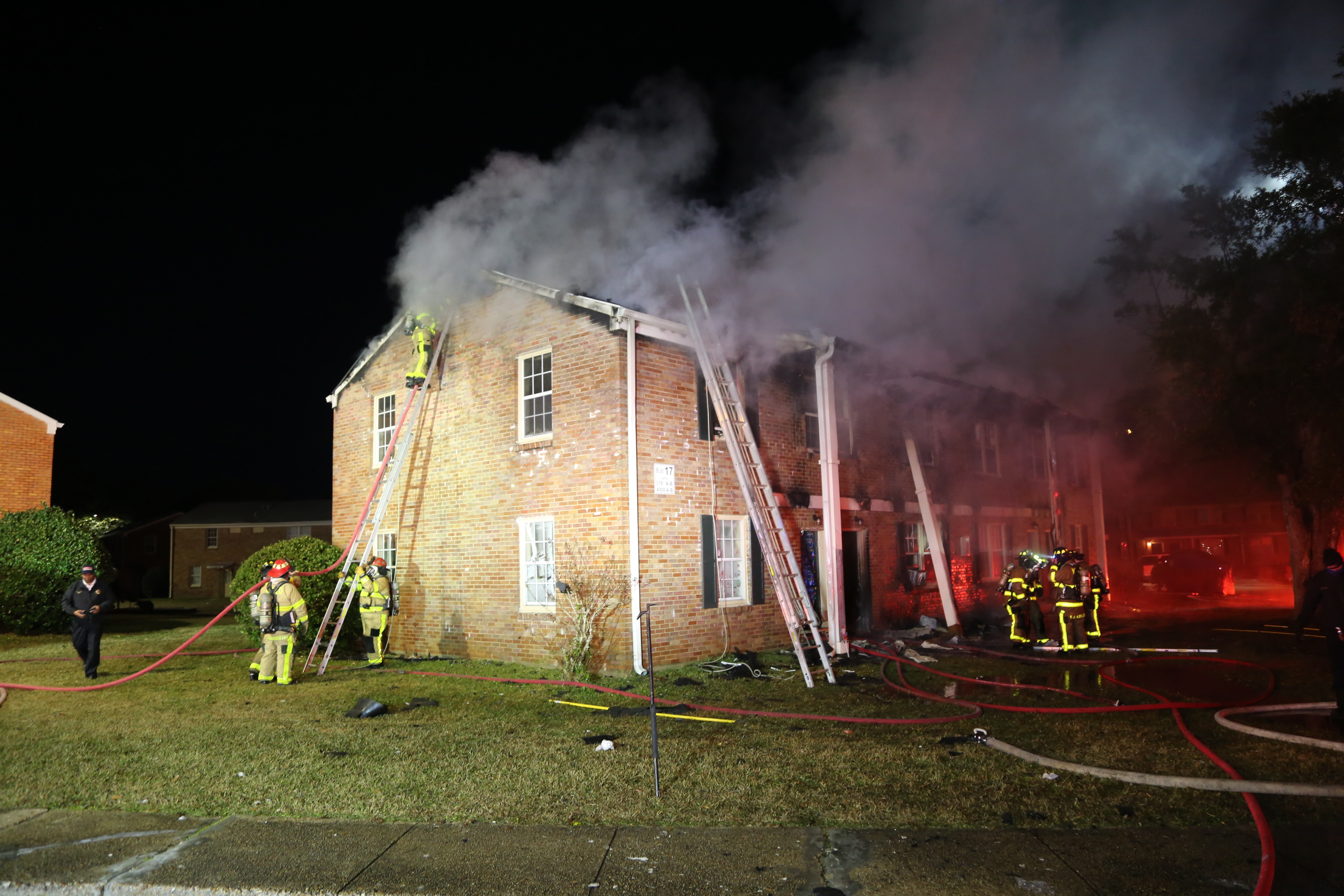 December 25, 2020 – At approximately 5:01 AM, Mobile Fire-Rescue Department companies responded to the Berkshire Arms Apartments at 4021 Seabreeze Ct for reports of an apartment structure on fire.
Upon arriving on scene, Engine Co 19 described a 2-story, brick-veneer, apartment residence presenting with thick, black and grey smoke and heavy flames visible from the roof.
A resident was discovered motionless in the lawn directly in front of the building. Firefighters immediately retrieved the victim and rescued from the scene. The 50-year-old female was treated for burn injuries and smoke inhalation. The patient was transported in critical condition to a local hospital.
Search & rescue teams performed detailed searches of the structure, discovering no other occupants inside.
Incident Command requested additional units and resources to the scene at 5:08 AM.
Fire suppression teams battled flames for approximately 50 minutes, ensuring all signs of fire were adequately extinguished.
No fire personnel were reported injured. The cause of the incident remains under investigation.