Office of Community Risk Reduction
Welcome to the Mobile Fire-Rescue Department Office of Community Risk Reduction web page. Our mission is to protect lives and property from fire and explosions by providing inspection, life safety education and fire investigation services through our Fire Investigation and Fire Code Administration Divisions.

Customer Service is our priority. Please contact us to request fire code inspections, for code information, for processing fire prevention permits, for fire reports, and with nuisance complaints. (251) 208-7484 or (251) 208-7497 or by visiting our office at 2851 Old Shell Road Mobile, Alabama 36607.
2020 Annual Report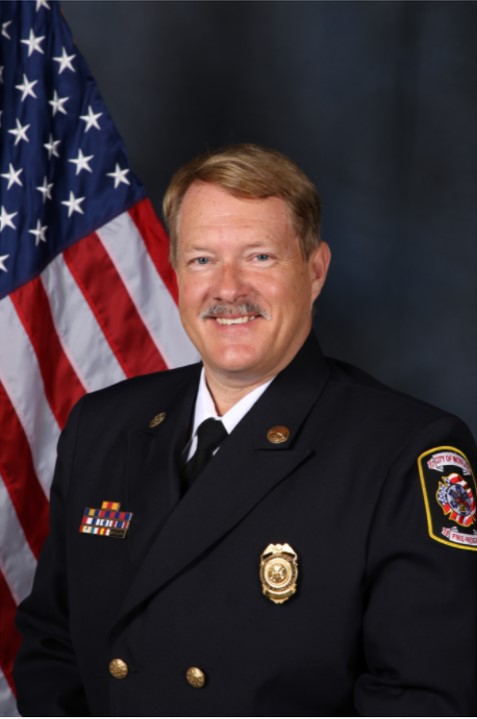 District Chief Richard Harris

The Fire Code Official for the City of Mobile is responsible and accountable for all activities that are channeled through the Fire Code Administration Division, including but not limited to interpretation and enforcement of the provisions of the City of Mobile Municipal Fire Code. The specific scope, purpose, intent, limitations and legal authority of this code as outlined in the 2012 International Fire Code.
---
Fire Investigations

Capt. Juanita Odom
Capt. Micah Collins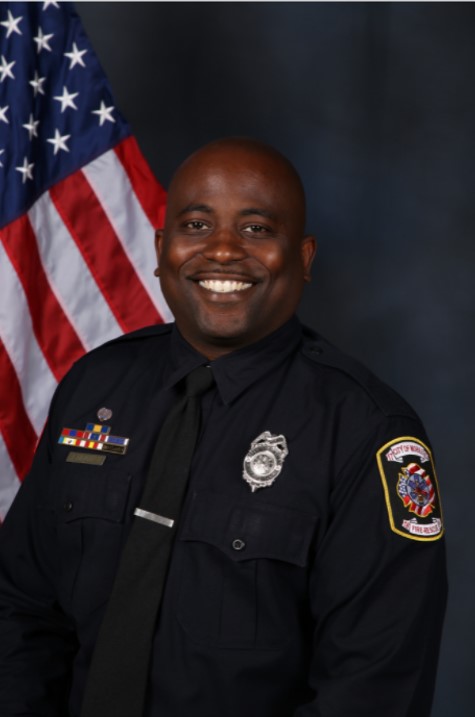 Investigator James Hunter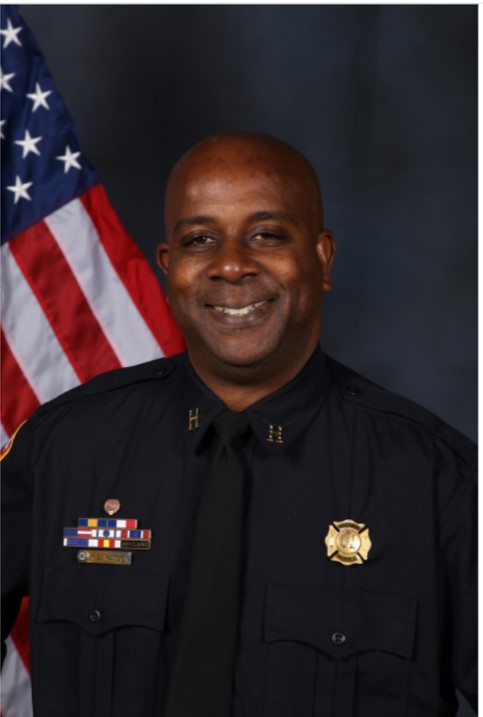 Capt. Kermit Watson
Capt. Bill Erickson
Capt. Michael Westley
This Division consists of three investigators who work a 24-hour shift and three follow-up Investigators assigned to a 40 hour shift providing complete, around the clock investigations of all fires. The Fire Investigators, also certified Police Officers, investigate all structural fires in the City of Mobile and its legal jurisdiction for the cause and origin of the fire. The purpose of the investigation is to determine if accident or a malicious act caused the fire. If it is discovered the fire is incendiary (intentional), the Fire Investigators are responsible for case development as well as assistance in prosecution.

A fire report will be generated, which will be available at this office. The coversheet for a report is available at a minimal cost. Contact the office with the date of loss and the address where the fire occurred, our office can have the report ready for you when you arrive. Any information, beyond the coversheet, may be obtained through a subpoena. In addition to investigating fires for cause and origin the Fire Investigation Division provides assistance to the Code Enforcement Division with arrest and citation authority.

---

Administration Service
Administrative Service Unit is responsible for the administrative functions, including participation with the Planning Commission, Zoning Board of Adjustment and associated building trade code departments, formulation of policies and procedures, resource management and information technology. Fire Code Administration Guidance Documents can be accessed on the City of Mobile Web Site "Forms and Documents" page - http://www.cityofmobile.org/services.php


Project Development
Project Development Unit is responsible for participating in project development meetings, plan examinations for code compliance of new construction or renovation and alteration of existing commercial projects and review of installation plans for fire protection systems and equipment.
Fire Code Administration Staff
Samuel Allen, Fire Service Captain:
Assigned to the Project Development Unit. He can be contacted via e-mail: samuel.allen@cityofmobile.org Office: (251) 208-5801.
Brenda Moses, Fire Service Inspector:
Assigned to the Project Development Unit. She can be contacted via e-mail: weaverb@cityofmobile.org Office: (251) 208-5054.







Ben McKenna, Fire Inspector:
Assigned to the Project Development Unit. He can be contacted via e-mail: mckennab@cityofmobile.org Office: (251) 208-5805.









Plans are reviewed for:
New construction and renovations to existing buildings.
Building Code Summary http://www.cityofmobile.org/pdf/150ca106.pdf
Fire Alarm System Plan Review
Fire Suppression Sprinkler Systems Plan Review
Commercial Kitchen Suppression Hood Plan Review The Most Common Plan Review Deficiencies
The following design items most frequently cause the rejection of plans.
Incomplete building code studies for new buildings and tenant improvements.
Site plans that lack complying emergency fire access roads.
Site Plans that do not provide available water flow information, size and location of water mains, and the distance and location of hydrants.
Fire department connections (FDCs) that are not in an accessible location near the front entry point of the building.
Smoke detector locations are not detailed nor provided in all the required locations.
Fire extinguisher classification type and mounting locations that are not detailed.
Fire extinguisher cabinets that are recessed into the fire-rated assemblies that do not provide a listed or approved detail of how the wall assembly fire rating is maintained.
Complete information and design details for high piled storage areas that are not provided as required by the International Fire Code.
Emergency lighting designs seldom provide the required 1 foot-candle at the floor level along the exit path.
---

Fire Code Inspectors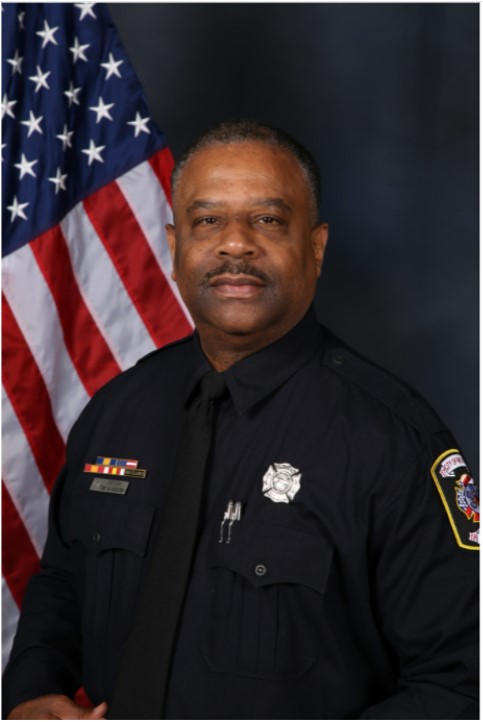 Tony Sessions, Inspector:
Assigned to District 1. - sessionst@cityofmobile.org Office: (251) 208-5836.







Marshall Campbell, Fire Service Captain:
Assigned to District 2. He can be contacted via e-mail: campbellm@cityofmobile.org Office: (251) 208-5804.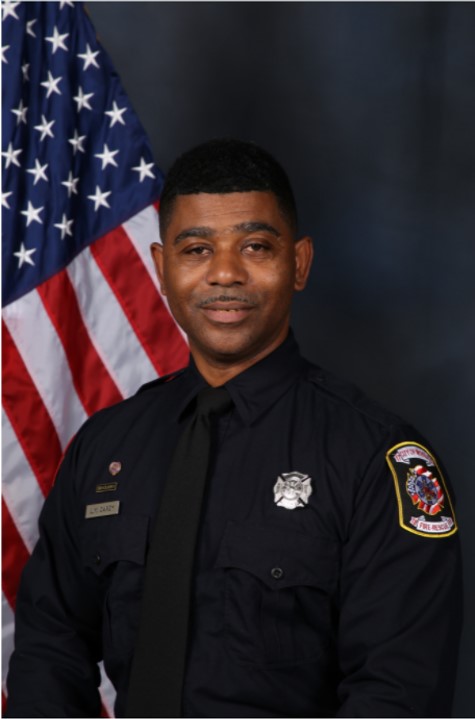 LaFrance Carey, Inspector:
Assigned to District 3. careyl@cityofmobile.org Office: (251) 208-5805.







C. C. Turner, Captain:
Assigned to District 4. - turnerc@cityofmobile.org Office: (251) 208-7063






Fire Code Officials/ Inspectors are responsible for providing inspections in a defined, assigned area, or zone. Areas of responsibility include, but are not limited to:
Assembly, education, and health care and other high hazard facilities.
New construction and modifications to existing structures and
Change of occupancy inspections associated with a building code permit
Requests for inspections by other agencies such as DHR requirements for Child Care Facilities.
Each District is defined areas of the city in accordance with the established District Chief Emergency Response Zones.
Occupancy Inspections including: Inspections are an important part of confirming and verifying fire code compliance. For new construction or tenant renovations, inspections are performed to confirm that fire protection systems are installed according to standards. A fire inspection is required for day care occupancies and before a certificate of occupancy is issued. A 24 hour advance request required.
Business
Hospitals
Day Care
Senior Living Facilities
Schools
Motel/Hotels
Restaurants
Bars/Night Clubs
Final Inspection for Certificate of Occupancy