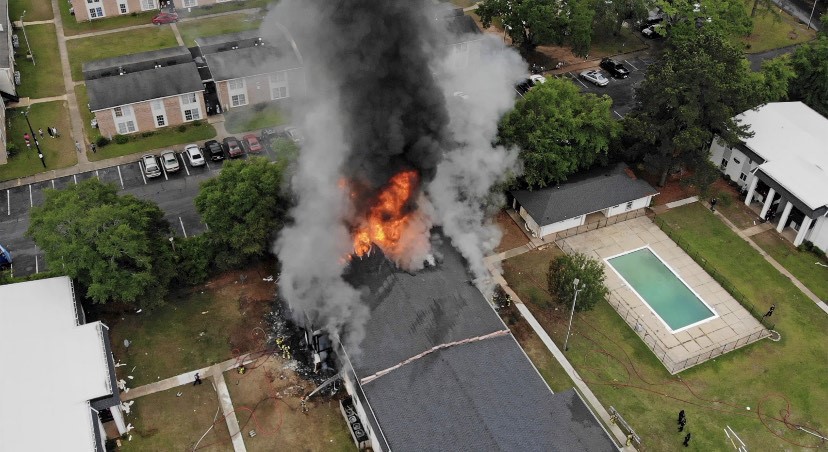 MOBILE, Ala. – The Mobile Fire-Rescue Department is seeking the public's help in gathering information regarding Wednesday's three-alarm fire at Serenity Apartments (557 Azalea Road).
Several families were displaced after a massive fire destroyed 8 apartment units and damaged at least 4 others. MFRD is appealing to the desperation and seriousness of the tragic incident.
The fire was extremely traumatizing for many people involved, including children and seniors who lost their homes, their livelihood, and almost lost their lives.
Fire Investigators continue to interview witnesses, review the scene, and gather pertinent information in determining a definitive cause.
Anyone with relevant information or additional details (seen or hear) to help advance the investigation is asked to call (251) 208-7311.