Firefighter of the Month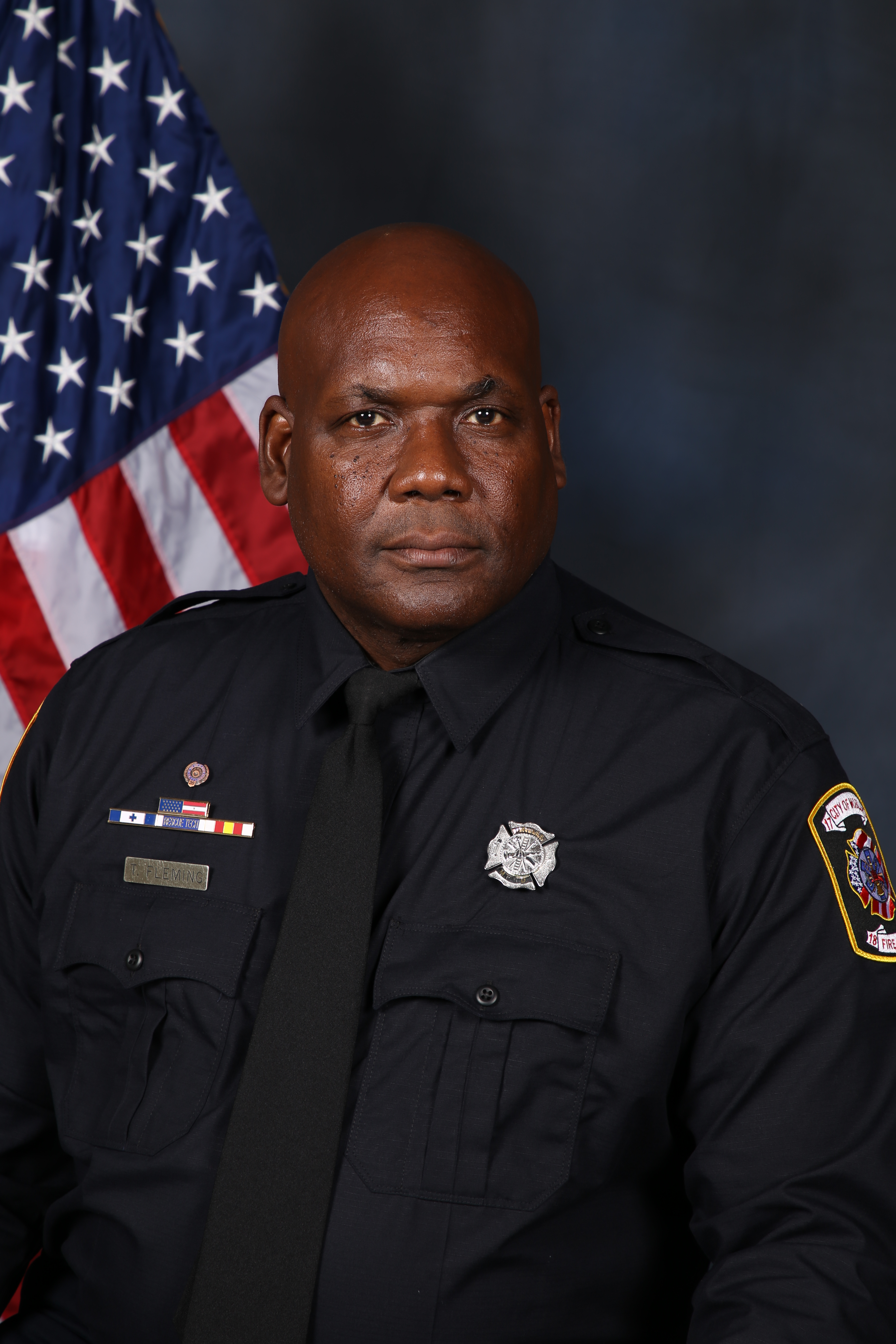 The Mobile Fire-Rescue Department (MFRD) announces Fire Service Driver Terry D. Fleming as the October 2021 Firefighter of the Month. Driver Fleming has been a lifelong servant, proudly serving in the U.S. Army for several years. Terry Fleming has been an extraordinary firefighter for the entirety of his career, beginning his service with MFRD in February of 2001 as a Firefighter and promoting to Driver in April of 2015.
Driver Fleming consistently demonstrates his dedication to MFRD and his profession. He aids, mentors, and trains new firefighters while also completing his own tasks and requirements as part of his job duties. He is a hard worker who refuses to rest until the job is complete, no matter how great or seemingly miniscule.
Fleming commits himself truly to the public and co-workers he serves. His passion for devoting himself to those who need his assistance is immeasurable.
He routinely initiates and participates in training activities, allowing for personal and professional growth for himself and those with whom he works.
Driver Fleming exemplifies what we all strive to achieve and become as professional firefighters and public servants. Words and awards cannot adequately represent the appreciation of the City of Mobile or the Mobile Fire-Rescue Department.