Stacy Everson Named January Firefighter of the Month
Feb 23rd, 2023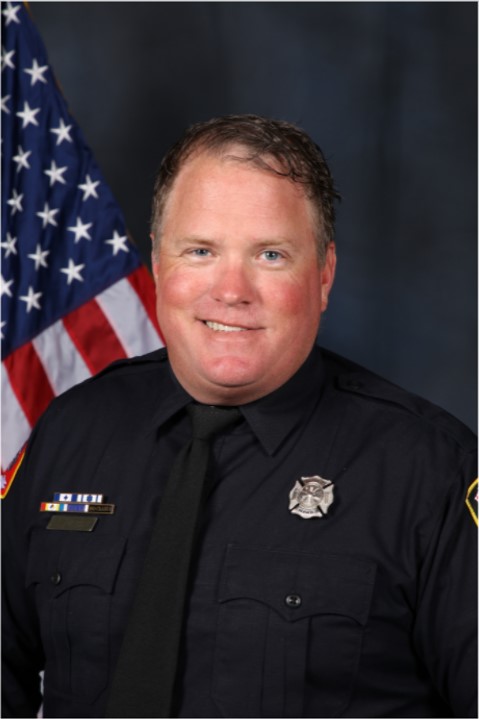 The Mobile Fire-Rescue Department proudly recognizes Fire Service Captain Stacy L. Everson as the Firefighter of the Month for January 2023. Everson began his career in fire service in September 2010, promoting to the rank of Driver in March 2018 and Captain in November 2021. Captain Everson is currently assigned to the Strategic Planning Division.
Captain Everson has been the lead coordinator for the Commission on Accreditation of Ambulance Services (CAAS) for the past year and a half. CAAS accreditation is designed to help EMS agencies increase organizational performance and efficiency, increase clinical quality, and decrease risk and liability. Accreditation provides a template for making comprehensive organization changes that improve the overall performance of the organization and validates the agency as adhering to the highest standards.
While pursuing official accreditation with CAAS has been a team effort by many on the department, Captain Everson has been directly responsible for creating, conducting, coordinating, compiling, and managing all aspects of the accreditation process, including gathering required information necessary to meet the one-hundred standards associated with the process, prepping department personnel for reviews and interviews, and more.
Captain Everson's knowledge of CAAS Standards is unparalleled, and as throughout the accreditation process, his commitment to excellence, attention to detail, and meticulous work have proven unrivaled. In the past year, Captain Everson has worked to complete the necessary application for CAAS which required the need for background/research information on the standards and needed policies to answer the standards.
Recently, Captain Everson began preparing the rationales and supplemental material necessary for each of the standards through each associated fire department division.
Captain Everson then led two review sessions with all of the internal MFRD Staff personnel and division leaders on CAAS standards, MFRD policy and practice, down to the most minute detail to ensure that everyone understood their portion and that the department was not only in compliance with CAAS standards, but that we as a department excelled in all aspects of our service.
Despite the overwhelming amount of work involved, Captain Everson consistently finds ways to help his co-workers. His willingness to assist others and his commitment to educating both staff and operational employees is unequaled and worthy of praise. He is quick to respond to requests for additional information by other team members and is thorough in ensuring all loose ends are completed.