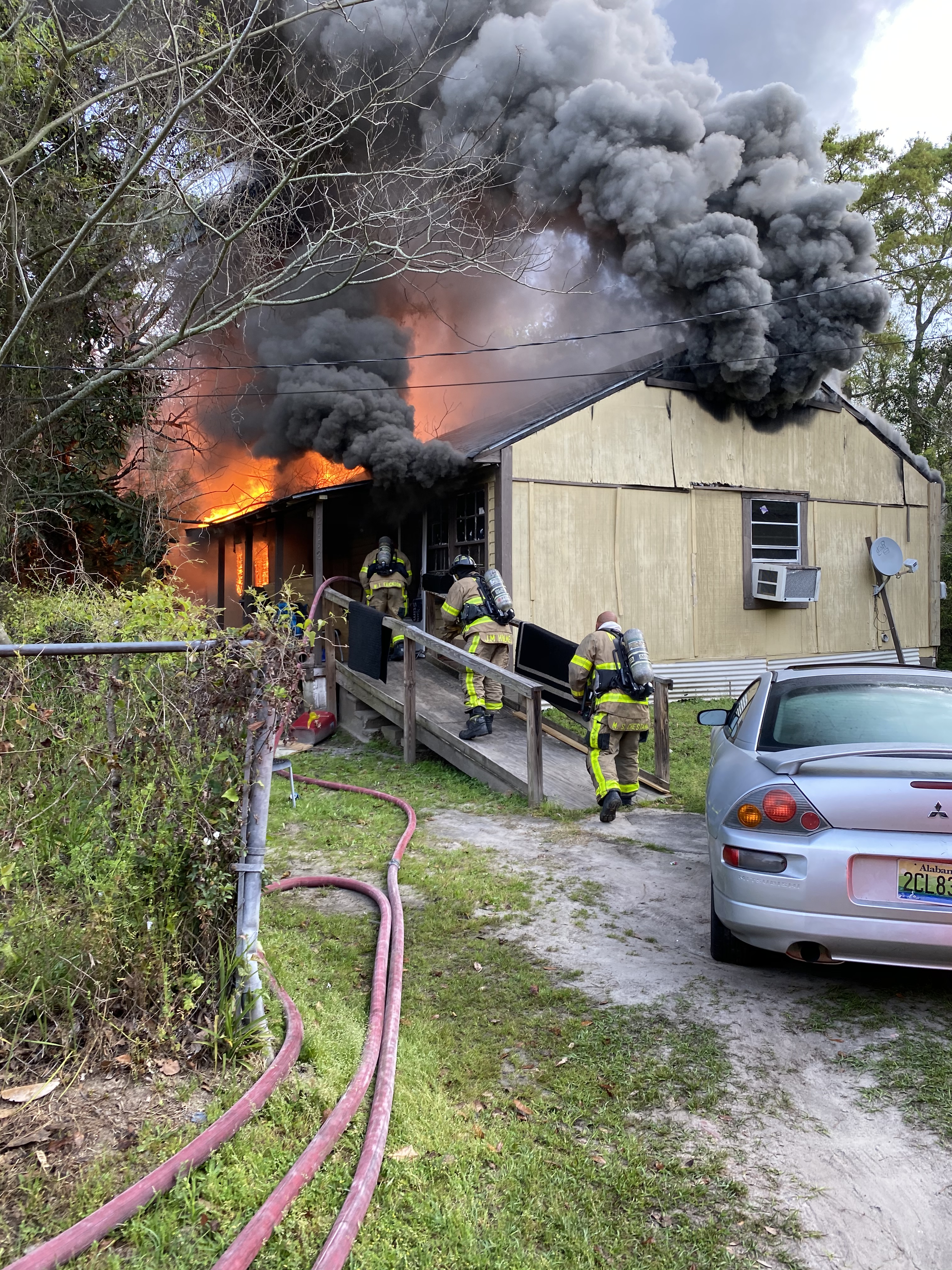 MOBILE, Ala. - At approximately 8:06 hours, Mobile Fire-Rescue Department companies were dispatched to the 2600 block of Reaves Street for reports of a residential property on fire. Crews arrived on scene approximately 4-5 minutes after initial dispatch, discovering the rear of a single-story, wood-framed home engulfed in flames.
Fire scene operations were immediately established, as Engine Co. 12 pulled a pre-connected 1-3/4" hose line to the main entrance of the home, while Engine Co. 14 pulled a second 1-3/4" hand line to serve as a secondary suppression team. A single, female occupant advised that she escaped the home after being awakened by smoke. She informed crews on scene that no other occupants or pets were inside.
Fire suppression teams quickly entered the home to being their initial fire attack, while Truck Co. 17 performed a rapid search of all available rooms, confirming that no one was trapped inside. Flames were discovered toward the rear of the "shotgun"-style residence. Crews were able to successfully extinguish the majority of flames within an estimated 19 minutes. Overhaul operations revealed additional "hot spots" in the walls, which were quickly extinguished to prevent spreading and further damage.
No fire personnel sustained injuries during fire scene operations. The home sustained significant fire, smoke, and water damage. The cause of the fire remains undetermined; however, Fire Investigators continue to review the scene and investigate for definitive answers.