Brandon Ripple Named February Firefighter of the Month
Mar 20th, 2023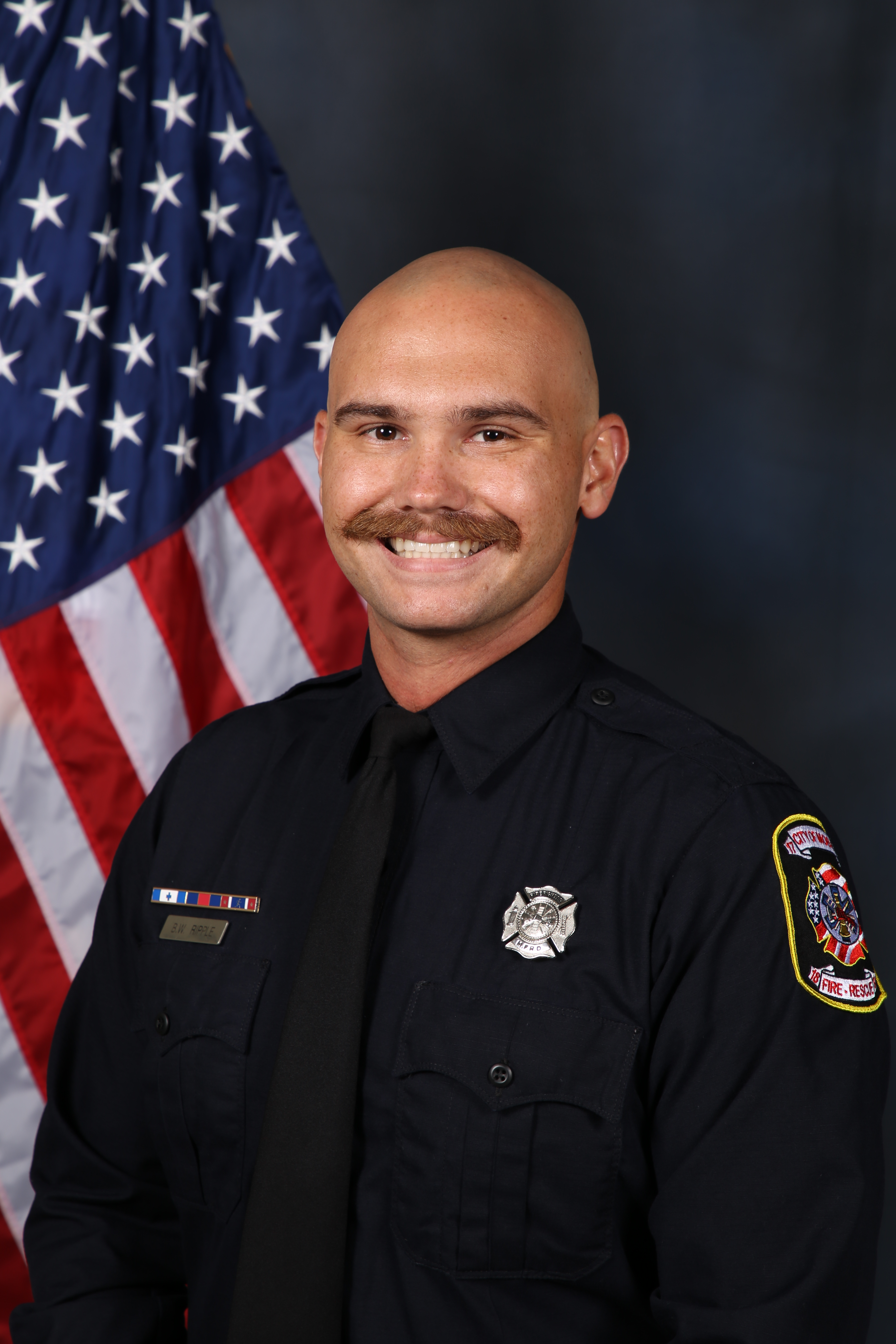 The Mobile Fire-Rescue Department proudly recognizes Firefighter Brandon Ripple as the February 2023 Firefighter of the Month. Firefighter Ripple began his career with the Mobile Fire-Rescue Department in November 2018.
Ripple joined the MFRD with a positive, can-do, team-oriented attitude toward all aspects of the job. His unbeatable spirit allowed him to accomplish most anything that was asked of him, no matter the scale. Ripple's hyper-positive perspective has proven to be contagious amongst his crews and peers.
As an informal leader around the fire station and on emergency scenes, Firefighter Ripple gives unparalleled attention to even the most minute details. From mentoring new recruits and probational firefighters to providing emergency, medical aid, and more, Ripple's empathy, compassion, and willingness to help anyone, anywhere, anytime is unrivaled.
Firefighter Ripple is always eager to learn new skills and methods to better perform his job. He often goes above and beyond in his efforts to improve his skillset and elevate the performance of his crews and those around him. Within just four years, Firefighter Ripple achieved certifications as an Aerial Relief Driver, Rescue Technician, and Hazmat Technician. He has volunteered countless hours instructing and assisting the Department during Alabama Fire College certification courses; thus, ensuring improved training and skills for MFRD firefighters.
With a proficiency that exceeds the standard, Firefighter Ripple is a valuable asset to the Mobile Fire-Rescue Department and citizens of Mobile.