Tony McCarron Named August Firefighter of the Month
Sep 3rd, 2019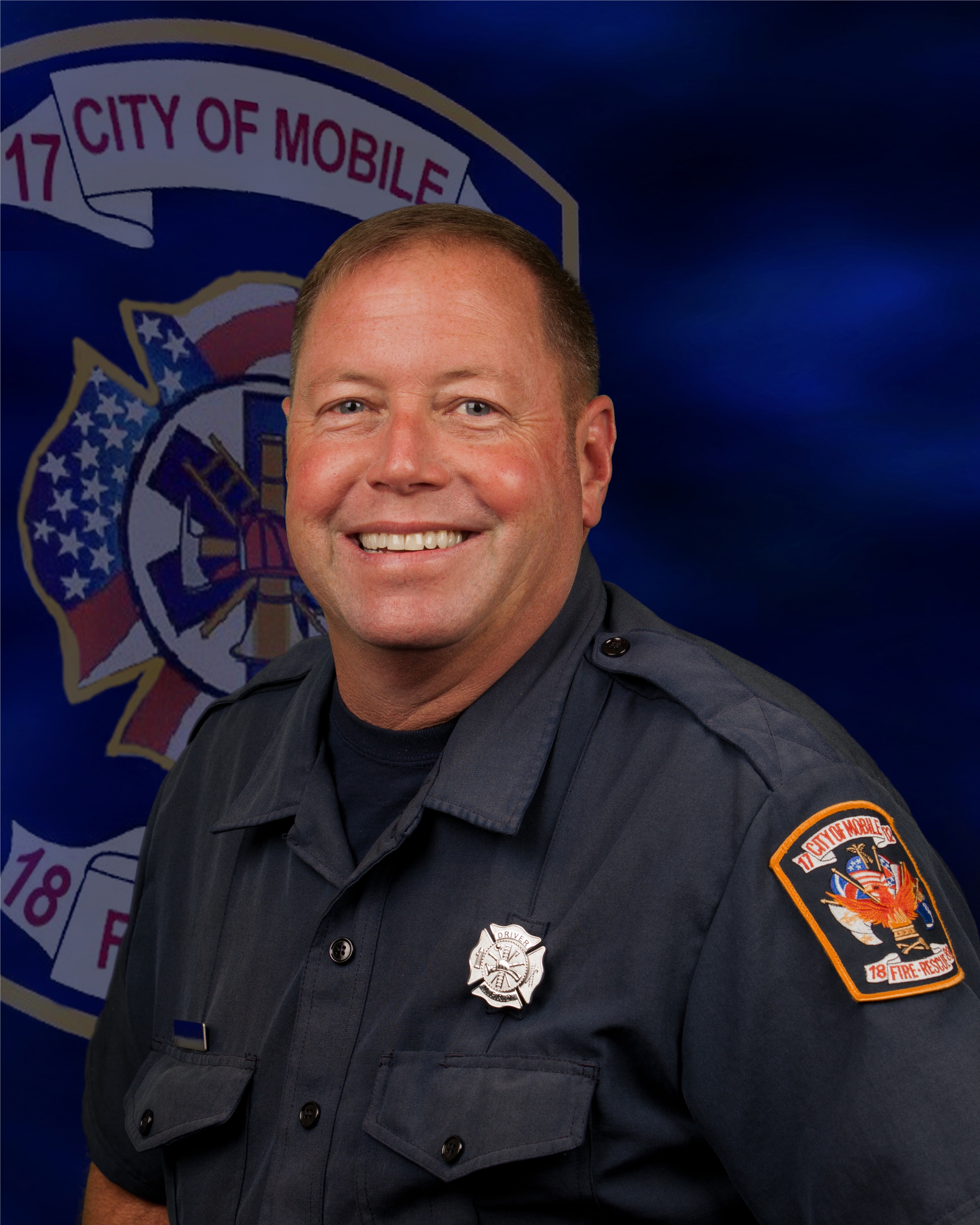 Three new Aircraft Rescue & Fire Fighting (ARFF) personnel were assigned to Bates Field Fire Station for Airport Training. In his final days stationed at the Bates Field Station, Fire Service Driver Tony McCarron devoted several hours reviewing ARFF trucks and Airport Alerts procedures with each employee. Driver McCarron's training and attention to detail will undoubtedly aid the three new ARFF employees well as they serve Mobile and the Mobile Regional Airport.
Additionally, for the past two years, Driver McCarron has served as a Recruiter for Mobile Fire-Rescue, dedicating countless hours to mentoring, instructing, and training anyone interested in joining the Mobile Fire-Rescue Department. Not only has Driver McCarron committed to locating and enlisting well-qualified candidates, but he also teaches necessary professional skills that help enhance a candidate's potential, such as conducting interviews, resume writing, basic testing practices, and more. Whether hired by the Mobile Fire-Rescue Department or not, these women and men are better prepared for pursuing careers in the fire/EMS service.
Driver McCarron's recruiting efforts have vastly improved MFRD'S entire hiring process, providing MFRD and the City of Mobile with excellent employees.
Therefore, the Mobile Fire-Rescue Department proudly announces Fire Service Driver Tony McCarron as the August 2019 Firefighter of the Month.