Mayor, City Council reviewing first draft of new district maps
Jan 13th, 2022
Posted in: Redistricting 2022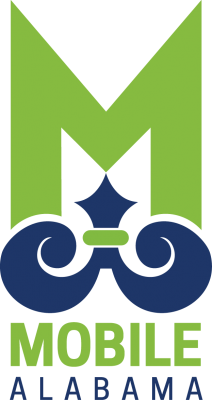 - January 11, 2021 –
For Immediate Release:
Mayor, City Council reviewing the first draft of new district maps
Mobile, Ala. — Today Mayor Sandy Stimpson's administration met with Mobile City Council members to begin reviewing a first draft of new council districts based on population figures from the 2020 Census.
By law, Mobile's district lines must be redrawn using the 2020 Census data to balance the population between the seven council districts. The first draft of the new district lines would create four majority-minority districts for the first time in the history of the Mobile City Council. Mayor Stimpson is committed to ensuring that doesn't change as City officials work together to finalize the maps.
"Today we began working with the City Council on what will be a transparent and collaborative process to set new council districts for a population that's shifting westward," Mayor Stimpson said. "These maps will change as the council provides input and direction. One thing that won't change is our commitment to meeting the requirements established by the Voting Rights Act and ensuring all Mobillians have a voice in their city government. I look forward to working with the council, the citizens of Mobile and stakeholders across the community to make sure we get this right."
The Stimpson administration has engaged Jim Rossler, a legal expert who helped guide the City of Mobile through its last two redistricting efforts. Rossler developed the current draft maps in collaboration with the City of Mobile GIS Department and City Attorney Ricardo Woods.
In the coming weeks, the mayor's office will be working with City Council members to set up public meetings on the redistricting process. The next significant step will be a formal submission of the draft maps to the City Council, which must be done no later than February 12. Once that occurs, the Council will have six months to make any changes to the proposed districts based on public feedback.
To view the most recent maps, click here.

More Redistricting News
Viewing Redistricting 2022