Update on Texas Street Project
May 17th, 2023
Posted in: Press ReleaseEngineeringCommunications
About the Project:
Started in late 2021, the $6 million Texas Street project will include a complete rebuild of Texas Street from Ann Street to Broad Street. In addition to repaving, this complete streets rebuild will include all new water, stormwater, sewer, and gas components, as well as new curbs and gutters. These enhancements are expected to improve roadway conditions for neighbors and motorists while helping to address flooding along Texas Street and in the surrounding areas.
Project Status:
As of May 2023, Texas Street has been completed from Broad Street to Dunham Street, with the exception of a final asphalt pavement layer that will be placed after the entire road is finished.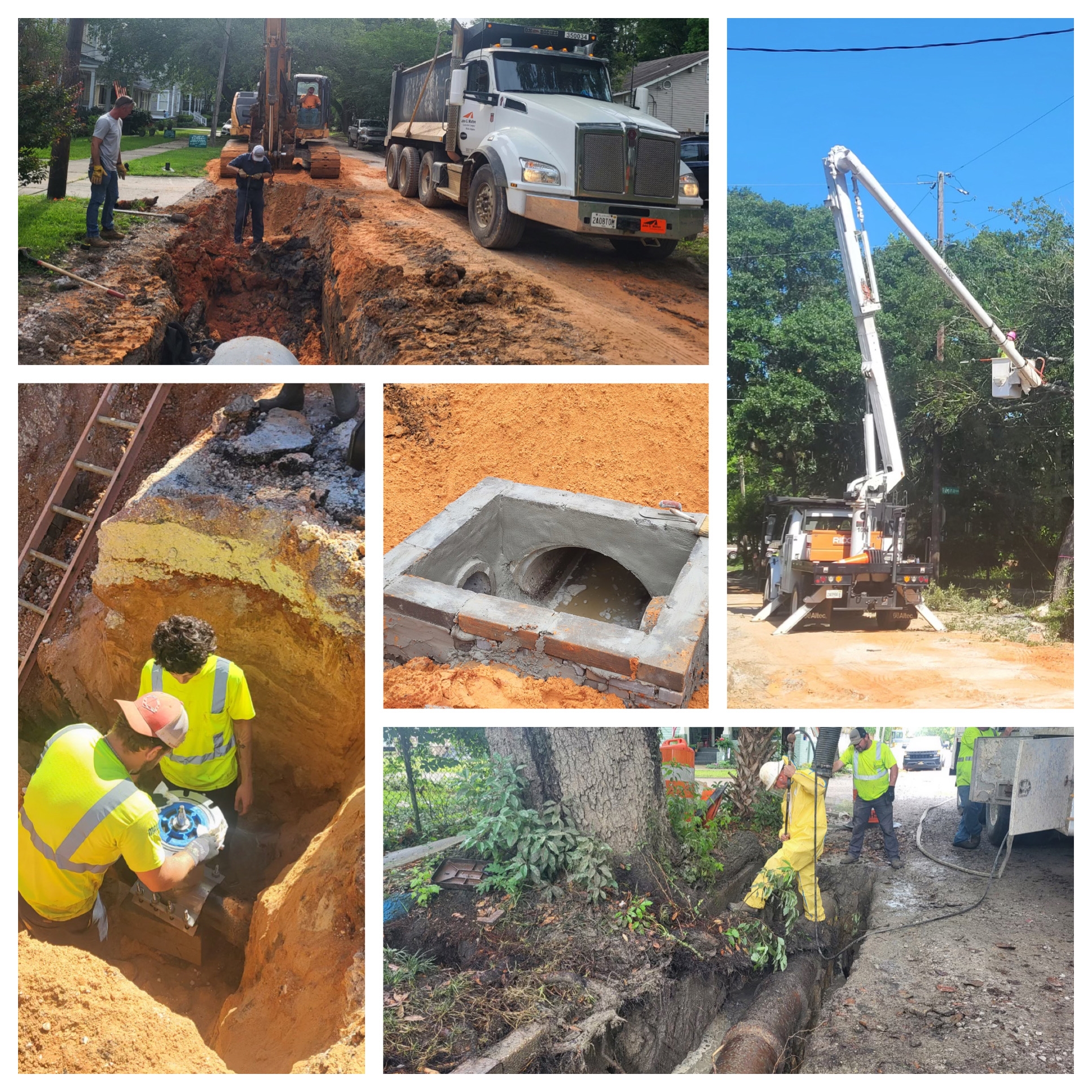 Active Work:
The City of Mobile's construction contractors are working on a section of roadway between Dunham Street and Ann Street. As of May 16, 2023, contractors were working to install new storm drain pipes and new sanitary sewer connections. A second crew is laying storm drainpipes and new waterlines between Ann Street and Georgia Avenue.
Next Steps:
Once the underground utilities are installed, the roadbed will be undercut and backfilled. New concrete curbs and gutters will be added before contractors begin preparing the road's surface for asphalt. The Texas Street project is tentatively scheduled to be completed in Fall 2023.
Impact on Trees:
When rebuilding roads, our staff always tries to preserve mature trees using cutting-edge tools and techniques like hydrovac excavation. This technique uses pressurized water to break up the soil cover on tree roots so they can be precisely examined and cut. This helps us preserve more trees while also ensuring the safety of pedestrians and motorists.
The City of Mobile's Urban Forestry Department recently examined several trees in the Texas Street Project's construction area to determine what trees would be negatively impacted by construction. To ensure public safety and complete these much-needed roadway improvements, some trees along Texas Street will have to be trimmed, and a few will need to be removed. Our staff will continue to work closely with contractors to ensure no tree is removed unnecessarily.