Mayor seeks to use budget surplus for City of Mobile projects
May 24th, 2022
Posted in: Press Release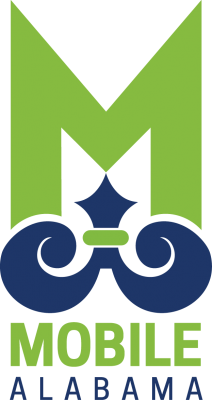 - May 24, 2022 -
For Immediate Release:
Mayor seeks to use budget surplus for City of Mobile projects
Mobile, Ala. — Mayor Sandy Stimpson is seeking to transfer $16.3 million from the City of Mobile's general fund budget surplus to fund multiple local infrastructure, recreation and public safety projects.
On Tuesday, May 24, the Mobile City Council will consider a pair of resolutions that would transfer $11.3 million to various city projects as well as allocate another $5 million to support the continued development of the Mobile County Soccer Complex. If approved by the council, the resolutions would move the funds from the City's general fund surplus to its capital improvements fund.
"Over the past eight years, our entire staff has worked hard to put the City of Mobile on sound financial footing while also paying down debt and building up a general fund surplus for future projects," Mayor Stimpson said. "Because of that, we are in a position today to support key projects important to citizens and Councilmembers, as well as one of Mobile County's big projects. We are using these funds to modernize more of our traffic signals, create new amenities in our parks and improve our City's infrastructure. Mobilians will see and feel the effects of these projects very soon."
As of April of 2022, the City of Mobile's total general fund budget surplus is around $145 million, which includes roughly $45 million that the City must set aside as a two-month operating reserve. Having these funds available will prevent the City from having to borrow money to take on significant projects and initiatives like a plan for the Mobile Civic Center, the development of the Brookley by the Bay property and the relocation of Mobile's airport to downtown.
If the council approves, Mayor Stimpson's proposal will transfer $11.3 million to fund a slate of projects identified as priorities by the administration and the City Council. The proposed projects include:
— Improvements along St. Louis Street
— Development of the 3 Mile Creek Greenway Trail
— Design work for a new public safety training complex, animal shelter
— Median, sidewalk and drainage improvements
— Traffic signal synchronization (Grelot and Schillinger)
— Design work for a new fishing pier (District 3) and a boathouse (Langan Park)
A complete list of the projects these surplus dollars would fund can be found here. In addition, a separate resolution would designate $5 million to the Mobile County Soccer Complex, with $2 million earmarked for additional soccer fields and $3 million for the county's planned aquatic features.
Click here for the full list of proposed projects to be funded by surplus funds.