City of Mobile adopts budget for FY2023
Sep 27th, 2022
Posted in: FinancePress Release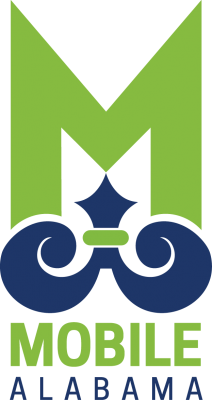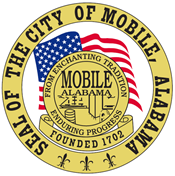 - September 27, 2022 -
For Immediate Release:
City of Mobile adopts budget for FY2023
Mobile, Ala. - During its meeting today, the Mobile City Council voted to approve Mayor Sandy Stimpson's proposed budget for the Fiscal Year 2023 with a few minor amendments.
As adopted, the $298 million FY23 budget represents a moderate increase from this year's. For City of Mobile employees, it includes the cost-of-living adjustment and minimum wage increases added in the spring as well as an additional 2.5 percent merit raise for all City employees. This will be the first merit increase for city staff in more than a decade, which will help attract and retain employees.
The FY23 budget also includes another $63 million for the Capital Improvement Program, which will continue to improve streets, sidewalks, traffic lights, drainage, parks and public facilities throughout all seven Mobile City Council Districts. You can find out more about our 5-Year CIP at the link below: https://mapformobile.org/wp/wp-content/uploads/2022/02/CIP_2022-2026FINAL-220117-web.pdf

As part of the approved budget, more than $7 million in performance contracts will also be awarded to support dozens of non-profit community partners providing vital services as well as several cultural institutions, events and tourist attractions that bring people into our city. One new addition is a performance contract for Ransom Ministries, which will allow us to continue the "Road to Work" program that has successfully trained and employed homeless individuals to pick up litter in the City.
In addition to funding City services, the budget approved this morning will allow the Stimpson administration to continue reducing City debt, strengthening the pension fund for first responders and maintaining a budget surplus to ensure changing economic conditions do not impact public services.
"We very much appreciate the City Council's support on the budget for the Fiscal Year 2023, which will allow us to continue to provide essential services, improve the quality of life for Mobilians and reduce the City's long-term debt obligations," Mayor Stimpson said. "With several major projects ongoing and generational opportunities on the horizon, this is truly an exciting time to be a Mobilian."
You can find the FY23 budget, as proposed by Mayor Stimpson, at the link below. This document will be updated shortly to reflect the amendments adopted by the Mobile City Council this morning. https://www.cityofmobile.org/uploads/file_library/2023-proposed-budget-081922-1220pm.pdf.