City of Mobile recognized for financial reporting for third consecutive year
Apr 19th, 2022
Posted in: Finance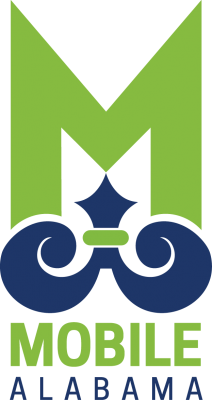 -April 19, 2022 -
For Immediate Release:
City of Mobile recognized for financial reporting for the third consecutive year
Mobile, Ala. — Earlier today, the City of Mobile publicly released two documents detailing its finances for the Fiscal Year 2021 — continuing a transparency and taxpayer accessibility trend that has earned the City's finance department multiple national awards over the last several years.
Every year, the City of Mobile is required to compile and release a comprehensive annual financial report, which as of 2021 is known as the Annual Comprehensive Financial Report (ACFR). This document is publicly audited and submitted to regulatory agencies like the U.S. Securities and Exchange Commission.
The 200-plus page report lays out the City of Mobile's finances in significant detail from revenues and expenditures to assets and debt liabilities. However, for those without a degree in accounting, the ACFR can be a little overwhelming to read through. That's why, since 2018, the City has also voluntarily released a Popular Annual Financial Report (PAFR) as well. A scaled-down version of key details from the larger ACFR, the annual PAFR makes information about City finances more accessible to the public.
"There is no requirement to produce this kind of document, but my administration does so in an effort to be more transparent and make it easier to understand how your tax dollars are being used," Mayor Sandy Stimpson said. "We put out a PAFR every year because we think it's important Mobilians understand the City's financial health and how we are allocating public resources. I want to commend our finance department for putting together another easy-to-follow and well-constructed document this year."
Mayor Stimpson's administration presented members of the Mobile City Council with copies of FY2021 ACFR and PAFR during today's council meeting. Both documents are also now available to review or download here.
The City of Mobile's FY2021 PAFR and ACFR were both recognized again this year by the Government Finance Officers Association of the United States and Canada. For the third year in a row, the PAFR received GFOA's Popular Annual Financial Reporting Award, and for the 35th consecutive year, the ACFR earned the City of Mobile a Certificate of Achievement for Excellence in Financial Reporting.
Reviewers called Mobile's FY 2021 PAFR "a beautiful report" that's easy to follow. It was also commended for providing data about multi-year financial trends in the City of Mobile and for its reader appeal, understandability, distribution methods and overall creativity. The PAFR and ACFR are testaments to the hard work that goes into managing and accurately reporting the City's finances.