Sports
The City of Mobile has several forms of athletic events throughout the area.
Some of the today's biggest NFL stars played in the Senior Bowl. Nearly every season, at least 30 percent of the league is comprised of players whose road to the NFL started in Mobile, Alabama.
Come run with us in late March down the streets of old Mobile, where in early spring the city is in full bloom. Thousands of runners race down the oak-shaded streets lined by magnificent old homes that evoke images of a time long past.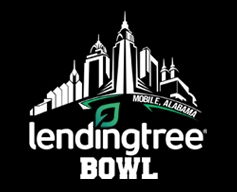 The Lending Tree Bowl has built a reputation of fielding some of the most competitive and exciting games of the Bowl season. The game has featured incredible performances by future NFL standouts LaDanian Tomlinson, Byron Leftwich and Ben Roethlisberger among others. Don't miss the the chance to see a future NFL hall of Famer!
The City of Mobile Parks & Recreation department offers many athletic programs throughout the year. Visit our site to learn more and get involved.
The Mobile Sports Authority is responsible for recruiting and promoting sports events in the Mobile area.